Note: this page is about goat milk, not to be confused with cow milk.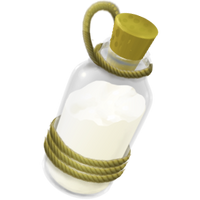 Goat milk is a type of animal good unlocked at level 32.
It is exclusively used to make goat cheese, a product needed in several recipes.
Like all goods, it is stored in the barn.
---
Collecting goat milk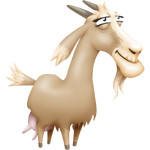 Goat milk is collected from goats which have been fed goat feed. Once fed, each goat needs 8 hours to produce milk.
Collecting one jar of milk gives players 6 xp

points.
---
Selling goat milk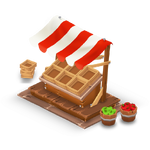 Goat milk can be bought or sold for a maximum price of 648

coin

for 10 jars.
---
Using goat milk
Goat milk is used to make the following products:
---
Boat orders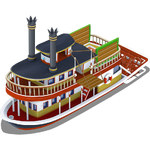 Boat orders request 5 to 7 jars per crate.
---
Strategy tips
Selling goat milk at maximum price is recommended as it sells pretty quickly.
---
See also
Ad blocker interference detected!
Wikia is a free-to-use site that makes money from advertising. We have a modified experience for viewers using ad blockers

Wikia is not accessible if you've made further modifications. Remove the custom ad blocker rule(s) and the page will load as expected.