Different users have access to different functions of the site. While anyone can do most things on the site, including reading and editing, bureaucrats, administrators and moderators can access some additional functions.
All staff members of the Hay Day Wiki are volunteers.
---
Current staff
---
Status: Content Moderator, Discussions Moderator
Experience Level: 114
Reputation Level: 40
Fish Caught
: 129
---
Nickname: Barns
Status: Bureaucrat
Levels
: 90/20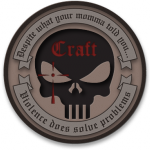 ---
Status: Content Moderator, Discussions Moderator
Level: 119
Reputation
: 38
---
Nicknames: Gorilla, Gman
Status: Bureaucrat
News: Doing this and that
---
Quote: "The options are limitless.
Because every new day could be my last I have developed a desire to make the most of each and every minute."
---
Abilities
See:
---
How should staff act?
Special powers should be used to help keep the wiki clear of vandalism, spam, offensive content, and users who make malicious edits. Staff members should find ways to settle disputes whenever possible especially when users have been acting in good faith.
---
Contact
You can contact bureaucrats, administrators and moderators through their talk pages. For questions, suggestions and advice about the Wiki you can use our forum or Discussions.
---
Thanks
Many thanks to Ironwestie and Lamiah2o, who administered this wiki for a long time and turned it into a fantastic resource, and to Brady55 and Spottra for all their hard work and innovative ideas.
Ad blocker interference detected!
Wikia is a free-to-use site that makes money from advertising. We have a modified experience for viewers using ad blockers

Wikia is not accessible if you've made further modifications. Remove the custom ad blocker rule(s) and the page will load as expected.