Note: this page is about cow milk, not to be confused with goat milk.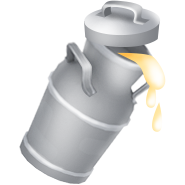 Milk is a type of animal good unlocked at level 6.
It is used to make several dishes and drinks, including basic ingredients which are used in many other recipes, as well as feed cats and kittens.
Like all goods, it is stored in the barn.
---
Collection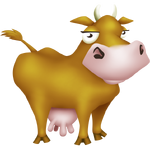 Milk is collected from cows which have been fed cow feed. Once fed, each cow needs 1 hour (or 4 dia

) to produce one jug of milk.
Collecting a jug gives players 3 xp

points.
---
Selling milk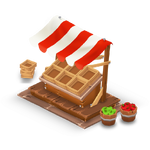 Milk can be bought or sold for a maximum price of 324

coin

for 10 jugs.
A cow costs between 50 and 1,150

coin

and a cow pasture costs 20

coin

.
---
Using milk
Milk is used to make the following products:
---
Boat orders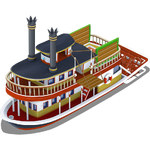 Boat orders require 8 to 15 jugs of milk per crate.
---
Strategy tips
Recipes ask between 1 and 3 jugs.
Milk is such in high demand that selling it at maximum price is recommended.
---
See also
Ad blocker interference detected!
Wikia is a free-to-use site that makes money from advertising. We have a modified experience for viewers using ad blockers

Wikia is not accessible if you've made further modifications. Remove the custom ad blocker rule(s) and the page will load as expected.