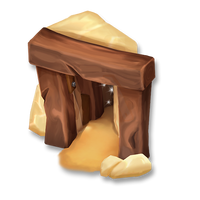 The Mine is a production building unlocked at experience level 24.
It is used extract silver ore, gold ore, platinum ore, coal and iron ore.
---
Appearance
The appearance of the mine changes during Halloween and Winter:
| | |
| --- | --- |
| | |
| Halloween | Winter |
---
Repairing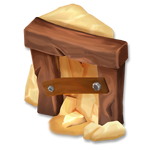 It costs 21,000coin

and takes 1 day and 11 hours (or 71 dia

) to repair the Mine. It gives players 28 xp

when repaired.
The Mine cannot be moved or rotated.
---
Products
Extracting ore does not take any time but requires supplies: sticks of dynamite, TNT barrels, shovels or pickaxes.
Silver ore
Gold ore
Platinum ore
Lvl 24
Lvl 24
Lvl 25
18

coin

21

coin

32

coin

5

xp

6

xp

7

xp

Coal
Iron ore
Lvl 33
Lvl 34
10

coin

14

coin

3

xp

4

xp
---
Upgrading
Unlike other buildings, the Mine cannot be upgraded.
---
Mastering
Unlike other buildings, the Mine cannot be mastered.
---
Tutorial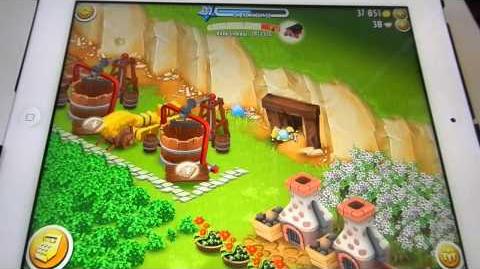 ---
Strategy tips
Mining is a nice way to get a diamond.
---
See also
Ad blocker interference detected!
Wikia is a free-to-use site that makes money from advertising. We have a modified experience for viewers using ad blockers

Wikia is not accessible if you've made further modifications. Remove the custom ad blocker rule(s) and the page will load as expected.