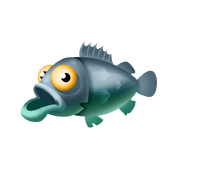 Nile perches are a type of fish.
Like all types of fish, each Nile perch gives one fish fillet when caught.
---
Catching Nile perches
Nile perches can be caught with blue and purple lures in any fishing spot, but only during fishing events. Their favorite spot is #1 (the shallow area in front of the fisherman's hut).
Nile perches can be caught in medium and small circles and therefore are harder to catch.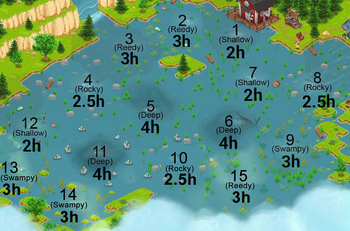 See Fishing List for more detailed information.
---
Nile perches in the fishing book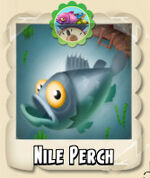 The Nile perch is on page 19 of the fishing book:
That's not old Angus you just pulled ashore, it's a fish of about the same size and shape!
---
See also