Puzzle pieces are a type of currency used to unlock wild animals.
They are unlocked at reputation level 3.
---
Obtaining puzzle pieces
Players can obtain puzzle pieces by:
---
Using puzzle pieces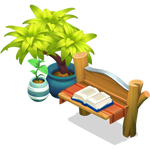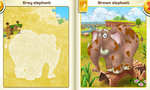 Puzzle pieces are collected in the log book from the book stand. When players have completed the puzzle for an animal it becomes available. If players already have the right shelter they can place the animal in the sanctuary. Otherwise they first have to buy the shelter in the shop.
Each puzzle is composed of 36 pieces.
---
See also
Ad blocker interference detected!
Wikia is a free-to-use site that makes money from advertising. We have a modified experience for viewers using ad blockers

Wikia is not accessible if you've made further modifications. Remove the custom ad blocker rule(s) and the page will load as expected.