| | |
| --- | --- |
| | Uh-oh! This page is missing some up-to-date level images. You can help the Hay Day Wiki by uploading missing pictures. |

Note: this page is about reputation levels, not to be confused with experience levels.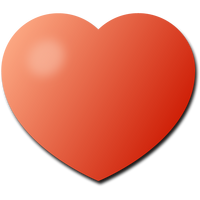 The Town area is driven by reputation points and reputation levels, much like experience points and experience levels drive the game on the whole. When players have gained enough reputations points they change reputation levels, which lets them progress in the town.
Reputation is unlocked at experience level 34.
---
Getting reputation points
Reputation points (rep

) are gained by filling orders from town visitors in the various service buildings they wish to visit.
A player can earn more points per visitor by upgrading their service buildings.
---
Leveling up
Reputation points come in the form red hearts (rep

), which fill up the reputation bar shown at the top of the screen in the town. When the player has accumulated the number of required hearts the bar resets to 0 and they change reputation level, which unlocks new items, new features, and rewards.
As the player progresses, reaching the next reputation level requires more and more points.
---
Regular rewards
Diamonds (dia

) are regular rewards for leveling up in the town:
from level 3 and on players get one diamond every level.
reaching level 5 gives players an exceptional bonus of 5 diamonds.
reaching level 10 and every 10 level afterwards give players 10 diamonds.
---
Table of levels
The following is a table of 'level-up' pictures, rewards given or unlocked, and reputation points needed for the first 50 levels that can be achieved in the town. Note that after level 15, no new items are given besides diamonds (as stated above). And once you have attained level 39, you will notice that it does not print on that image any more about Servicing Buildings in your Town. All you'll receive from here on is diamonds. Currently it's not known where the Reputation Levels stop, it has been suggested that they may stop at Level 500.
Notes:
The new icon (

new

) denotes items which are not shown in the pictures as they have been added after the shots were taken.
The star icon(★) denotes unlocked items or features which are not shown in level-up images.
Mobile users: if the following links do not work please go directly to: Levels 1-25 / Levels 26-50
Ad blocker interference detected!
Wikia is a free-to-use site that makes money from advertising. We have a modified experience for viewers using ad blockers

Wikia is not accessible if you've made further modifications. Remove the custom ad blocker rule(s) and the page will load as expected.