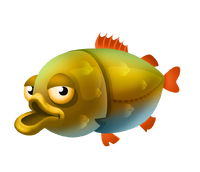 Rudds are a type of fish.
Like all types of fish, each rudd gives one fish fillet when caught.
---
Catching rudds
Rudds can be caught with green and gold lures in any fishing spot, but their favorite spot is #2 (the reedy area with some water lilies).
Rudds can be caught in small circles and therefore are harder to catch.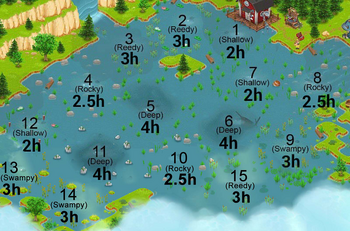 See Fishing List for more detailed information.
---
Rudds in the fishing book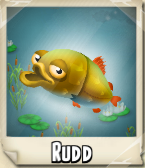 The rudd is on page 11 of the fishing book:
Always fashionable in red and gold, nothing can shake this old-school fish's confidence!
---
See also
Ad blocker interference detected!
Wikia is a free-to-use site that makes money from advertising. We have a modified experience for viewers using ad blockers

Wikia is not accessible if you've made further modifications. Remove the custom ad blocker rule(s) and the page will load as expected.